Chicago is a city renowned for its rich food culture and culinary scene. From traditional deep-dish pizza to mouthwatering hot dogs, the Windy City offers a plethora of flavors that are sure to delight any foodie's taste buds. In this guide, we will take you on a journey through some of the must-try dishes and hidden gems that Chicago has to offer.
To truly experience Chicago's food culture, one cannot miss out on indulging in its famous deep-dish pizza. This iconic dish is characterized by its thick crust, gooey cheese, and hearty tomato sauce. Lou Malnati's Pizzeria is a local favorite, known for its perfectly balanced flavors and generous toppings. Be sure to try their classic Malnati Chicago Deep-Dish Pizza, which is a true representation of the city's pizza scene.
Moving on to another Chicago specialty, the classic Chicago-style hot dog is a must-try. The city takes great pride in its hot dogs, featuring a variety of toppings including yellow mustard, chopped onions, bright green relish, tomato slices, pickles, sport peppers, and celery salt, all served on a poppy seed bun. A visit to Portillo's will provide you with an authentic Chicago hot dog experience, as they have perfected this delicious and iconic dish.
While Chicago is known for its savory dishes, it also offers a variety of sweet treats that are worth exploring. For a sugar rush, head over to Do-Rite Donuts, where you can indulge in a delectable selection of artisanal donuts that are freshly made daily. Whether you prefer classic flavors like glazed or intriguing ones like pistachio cardamom, each bite is guaranteed to be a delight.
For those looking for a diverse and vibrant food experience, a visit to the Maxwell Street Market is a must. This bustling market is known for its street food scene and offers an array of global cuisines. From Mexican tacos to Polish sausages to Indian samosas, the market is a melting pot of flavors that will satisfy any adventurous foodie.
If you're in search of a unique dining experience, Girl & the Goat should be on your list. Run by acclaimed chef Stephanie Izard, this restaurant offers a creative and ever-evolving menu that showcases the best of seasonal ingredients. From dishes like roasted pig face to wood-fired oysters, each plate is a symphony of flavors and textures.
Now that we've taken you on a culinary journey through Chicago, it's time for you to embark on your own adventure and discover the flavors of the Windy City. Whether you're a fan of deep-dish pizza or looking to explore the diverse cuisines the city has to offer, Chicago is sure to leave a lasting impression on your taste buds. So grab your fork and get ready to savor the flavors that make Chicago a true foodie's paradise.
Discovering the Flavors of Chicago: A Foodie's Guide to the Windy City
Discovering the Flavors of Chicago: A Foodie's Guide to the Windy City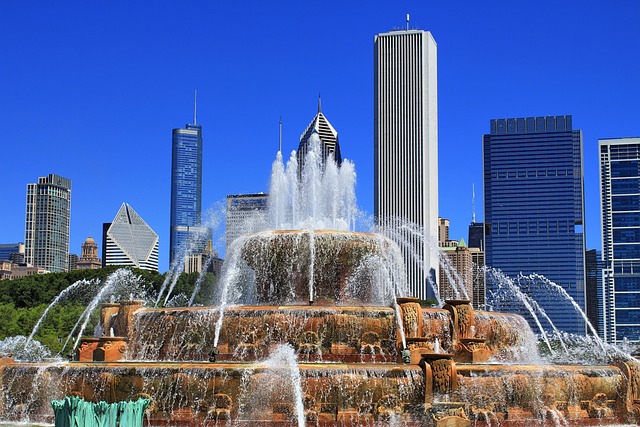 Discovering the Flavors of Chicago: A Foodie's Guide to the Windy City takes you on a gastronomic journey through one of America's most vibrant culinary scenes. From deep-dish pizza to Chicago-style hot dogs, this guide offers a comprehensive exploration of the city's diverse and delectable food options. Embark on a culinary adventure as you dive into the world-renowned Chicago food scene, where iconic dishes and international flavors collide. From Michelin-starred restaurants to hole-in-the-wall gems, the Windy City is a haven for food enthusiasts seeking unique and unforgettable culinary experiences. Whether you crave traditional Midwest comfort food or want to savor innovative fusion dishes, this guide will lead you to the best eateries and hidden culinary gems that Chicago has to offer. So, pack your appetite and get ready to discover the flavors of Chicago like never before! #FoodieHeaven
1. Unveiling Chicago's Gastronomic Treasures: A Food Lover's Journey Through the Windy City
1. Unveiling Chicago's Gastronomic Treasures: A Food Lover's Journey Through the Windy City takes adventurous palates on an extraordinary culinary exploration across the bustling streets of one of America's most vibrant cities, offering a delightful cornucopia of flavors waiting to be discovered. From iconic deep-dish pizzas that ooze with cheesy goodness to succulent Chicago-style hot dogs adorned with a unique blend of toppings, this guide unveils the city's most famous food creations that have become synonymous with the rich tapestry of Chicago's gastronomic landscape. #FoodieHeaven
2. Epicurean Delights: Exploring the Diverse Culinary Landscape of Chicago
Discovering the Flavors of Chicago: A Foodie's Guide to the Windy City takes you on an extraordinary journey through the bustling streets and diverse neighborhoods of Chicago, where the vibrant culinary landscape invites you to indulge in an array of mouthwatering delights that will awaken your taste buds and leave you craving for more. From the iconic deep-dish pizza at popular pizzerias like Lou Malnati's and Giordano's, to the creative twists on traditional comfort food at trendy restaurants like Girl & the Goat and Alinea, this guide uncovers the hidden gems and must-try eateries that make Chicago a haven for those who appreciate good food and unique flavors. Whether you're in search of a satisfying hot dog at Portillo's, a hearty Italian beef sandwich at Al's Beef, or delectable seafood at one of the city's renowned seafood restaurants like Shaw's Crab House or Joe's Seafood, Prime Steak & Stone Crab, Chicago promises to surprise and delight even the most discerning palates, making it a definitive destination for food lovers around the world. So, pack your appetite and embark on an exquisite culinary adventure as you immerse yourself in the gastronomic wonders of the Windy City. #ChicagoEats
3. Tempting your Taste Buds: A Foodie's Adventure in Discovering Chicago's Flavors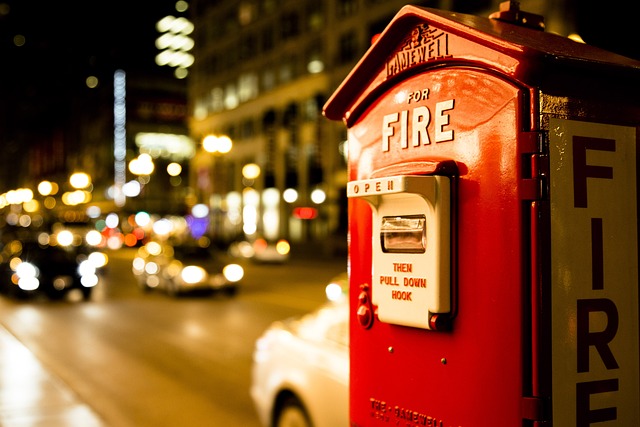 Discovering the Flavors of Chicago: A Foodie's Guide to the Windy City takes readers on an immersive culinary journey through the vibrant city, highlighting its diverse and tantalizing food scene that will undoubtedly leave any food enthusiast craving for more as they explore the multitude of flavors, spices, and traditional dishes that Chicago has to offer. From mouthwatering deep-dish pizzas that melt in your mouth to succulent Chicago-style hot dogs, this guide meticulously explores the iconic foods that have put Chicago on the gastronomic map. Moreover, it ventures beyond the well-known dishes to discover hidden gems and lesser-known eateries that are cherished by locals for their authenticity and distinctive flavors, making it a must-have companion for anyone seeking to truly comprehend the gastronomic essence of the "Windy City." #FoodiesGuideToChicago
4. Indulging in Chicago's Culinary Marvels: A Delicious Voyage through the Windy City
As a food enthusiast, there is nothing more thrilling than embarking on a culinary journey through the vibrant city of Chicago, renowned for its diverse flavors and mouthwatering delicacies that awaken the taste buds and leave a lasting impression on every food lover. "Discovering the Flavors of Chicago: A Foodie's Guide to the Windy City" takes you on a delectable adventure where you can relish the city's local specialties like the iconic deep-dish pizza oozing with gooey cheese and tangy tomato sauce, succulent Chicago-style hot dogs topped with relish and yellow mustard, and the lip-smacking Italian beef sandwich boasting tender, thinly sliced beef immersed in flavorful gravy. Beyond these classic delicacies, Chicago is a melting pot of international cuisines, offering culinary gems from all corners of the globe. From savoring authentic Mexican street food in Pilsen to indulging in fragrant Indian curries in Devon Avenue, the city's vibrant food scene caters to every palate and preference. Furthermore, "4. Indulging in Chicago's Culinary Marvels: A Delicious Voyage through the Windy City" promises a delightful exploration of Chicago's hidden culinary gems, where every bite takes you on a flavor-packed adventure. From exploring the upscale dining establishments that showcase Michelin-starred gastronomy to uncovering the iconic neighborhood dining spots that have stood the test of time, this foodie's guide unveils the diverse aspects of Chicago's gastronomic scene. With a remarkable array of ethnic cuisine options and innovative culinary trends, Chicago constantly surprises and delights, allowing food enthusiasts to go beyond their comfort zones and immerse themselves in a world of flavors that will forever leave a lasting impression. So grab your fork and knife, and prepare to embark on an unforgettable gastronomic journey through the Windy City, where every bite will transport you to a different culinary paradise in the heart of America's food capital. #FlavorsOfChicag