The hustle and bustle of New York City can be overwhelming, but amidst the chaos lies a world of unforgettable experiences waiting to be discovered. From iconic Broadway shows to sporting events and concerts, New York offers an unparalleled array of entertainment options. However, securing the best tickets for these events can often be a daunting task.
In this ultimate guide, we will delve into the insider tips and tricks for scoring the best New York tickets to ensure you have an unforgettable experience in the city that never sleeps.
1. Plan Ahead: Time is of the Essence
When it comes to getting the best New York tickets, planning ahead is key. Many popular shows and events sell out quickly, so the earlier you start your search, the better. Stay up to date with upcoming performances and release dates to increase your chances of snagging the most coveted tickets.
2. Authorized Sellers: Stick to the Official Channels
To avoid scams and counterfeit tickets, always purchase from authorized sellers. Official websites, box offices, and reputable ticket marketplaces like Ticketmaster and StubHub are your safest bet. These platforms provide a secure purchasing process and often have various seating options available.
3. Broadway on a Budget: Rush Tickets and Lotteries
Seeing a Broadway show is a quintessential New York experience, but the price tags can be intimidating. Fear not, as there are budget-friendly options available. Many shows offer rush tickets, which are tickets sold at a significantly discounted price on the day of the performance. Additionally, some shows hold lotteries where lucky winners can purchase heavily discounted tickets. Websites and mobile apps like TodayTix and BroadwayBox are excellent resources for finding these deals.
4. Ticket Alerts: Never Miss Out
Don't let the best deals slip through your fingers; set up ticket alerts for your desired events. This way, you'll be notified as soon as tickets become available, giving you a head start in securing your seat.
5. Midweek Marvels: Opt for Off-Peak Performances
If you're more flexible with your schedule, consider attending shows and events on weekdays or during off-peak times. Not only will you have a higher chance of securing tickets, but you may also find discounted prices for these less in-demand time slots.
6. VIP Experiences: Treat Yourself to Something Special
For those seeking an extra touch of luxury, VIP experiences are the way to go. Many events offer exclusive packages that include premium seating, backstage tours, meet and greets with performers, and more. While these tickets may come at a higher price point, the unique memories and extraordinary access are often worth it.
7. Plan B: Last-Minute Tickets
Even if you've missed the boat on securing tickets in advance, all hope is not lost. Keep an eye out for last-minute deals on websites like Gametime and TodayTix. These platforms often have discounted tickets available a few days or even hours before the event.
In , scoring the best New York tickets for unforgettable experiences requires patience, planning, and a little bit of luck. By following these tips and using trusted ticket sources, you'll increase your chances of being front and center at the most sought-after events in the city. So, what are you waiting for? Start planning your New York adventure and get ready to make memories that will last a lifetime.
Ultimate Guide: Scoring the Best New York Tickets for Unforgettable Experiences
– Insider Tips: Securing Unforgettable Experiences with New York Tickets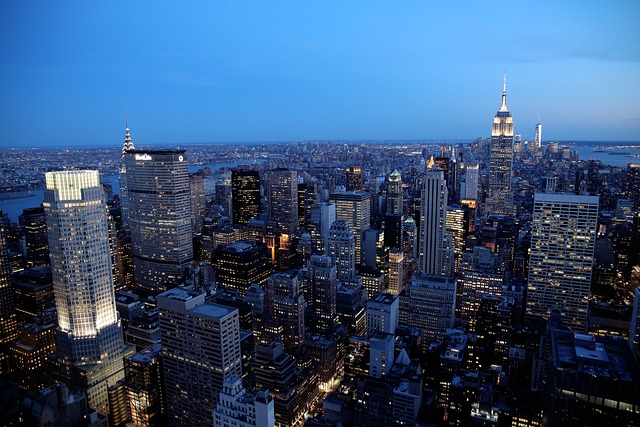 Ultimate Guide: Scoring the Best New York Tickets for Unforgettable Experiences provides readers with invaluable insights on how to secure tickets to the most sought-after events and attractions in the city that never sleeps. Whether you're a seasoned traveler or a first-time visitor, this guide unveils insider tips and tricks that guarantee unforgettable experiences. From Broadway shows to sporting events, concerts to museum exhibits, this guide encompasses a wide range of entertainment options that cater to diverse preferences. By following the advice presented in this comprehensive guide, you can maximize your chances of obtaining New York tickets for those must-see shows and events, allowing you to create memories that will last a lifetime. #UnforgettableNYCExperiences
– The Definitive Guide to Snagging the Best Tickets for Unforgettable New York Experiences
If you're planning a trip to New York and want to make sure you get the best tickets for unforgettable experiences, look no further than the ultimate guide that will help you score those coveted passes. The definitive guide offers a comprehensive overview of the various ticketing options available for a range of New York attractions, shows, and events. From Broadway plays to iconic landmarks, this guide will provide you with all the necessary information you need to secure your tickets in advance and avoid disappointment. Whether you're a theater enthusiast, sports fan, or art lover, this guide has got you covered. It includes insider tips on how to navigate ticket purchasing platforms, when to buy tickets to ensure availability, and even how to get discounted or last-minute tickets. With this guide in hand, you'll have a step-by-step roadmap to ensure that you get the best tickets for your desired New York experiences, allowing you to create memories that will last a lifetime. So, don't miss out on this invaluable resource if you're aiming for an unforgettable trip to New York! #NewYorkTicketsGuide
– Unlocking Unforgettable Experiences: The Ultimate New York Ticket Scoring Guide
Are you planning a trip to the Big Apple and want to make sure you have unforgettable experiences? Look no further than the ultimate guide to scoring the best New York tickets. Whether you're interested in Broadway shows, iconic landmarks, or thrilling sporting events, this guide will provide you with all the information you need to secure tickets to these once-in-a-lifetime experiences. From scoring tickets to the hottest Broadway shows like "Hamilton" or "The Lion King" to visiting iconic landmarks such as the Statue of Liberty or the Empire State Building, this guide will ensure that you don't miss out on anything the city has to offer. Additionally, if sports are your passion, the guide will help you secure tickets to catch a thrilling game at Madison Square Garden or Yankee Stadium. With insider tips and resources, you'll have the opportunity to unlock unforgettable experiences that will create memories to last a lifetime. So, make the most of your trip to the city that never sleeps by following this ultimate New York ticket scoring guide. #UltimateGuideNYCTickets
– Master the Art of Scoring Unforgettable New York Experiences with the Best Tickets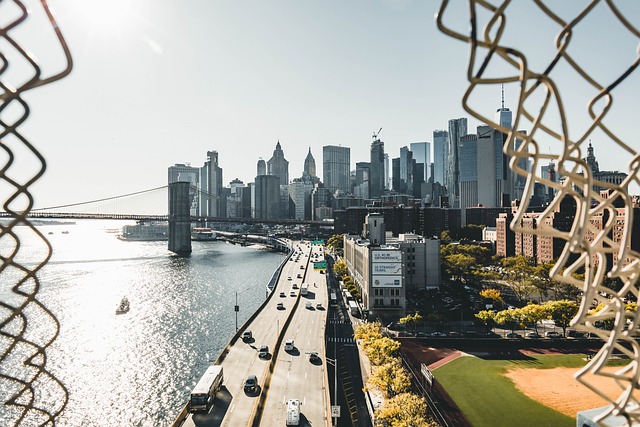 If you are looking for the ultimate guide to scoring the best New York tickets for unforgettable experiences, then look no further. We have compiled a comprehensive manual that will help you master the art of securing tickets to the most sought-after events in the city that never sleeps. From Broadway shows to sporting events and everything in between, this guide has got you covered. Whether you are a seasoned New Yorker or a first-time visitor, with the help of this guide, you will be able to navigate the complex ticketing landscape and ensure that you don't miss out on any of the incredible experiences that this vibrant city has to offer. So, get ready to immerse yourself in the pulsating energy of New York and create memories that will last a lifetime. #NewYorkTicketsGuide
– Your Ticket to Unforgettable: The Ultimate Guide for Scoring the Best New York Experience
"Ultimate Guide: Scoring the Best New York Tickets for Unforgettable Experiences" is the comprehensive manual that every New York enthusiast needs in order to ensure they obtain the most desirable tickets for their upcoming trip to the Big Apple, guaranteeing unforgettable experiences that will be etched in their memories for a lifetime. This exceptional guide offers invaluable insights and expert advice on how to navigate the complex ticketing landscape of New York's vibrant entertainment scene, providing readers with a step-by-step roadmap to securing tickets for the hottest Broadway shows, electrifying concerts, thrilling sports events, breathtaking museum exhibits, and awe-inspiring cultural festivals that make New York a global mecca for culture and entertainment. With meticulously researched information, insider tips, and insider secrets, this guide equips travelers with the knowledge and tools they need to effortlessly access the most sought-after tickets, ensuring they don't miss out on unforgettable moments that make New York City truly magical. Don't let your dreams of experiencing New York in all its glory fade away, grab a copy of "Ultimate Guide: Scoring the Best New York Tickets for Unforgettable Experiences" and embark on an extraordinary journey that will leave you breathless and longing for more. #NYCtickets
Unveiling the World's Top Destinations for Medical Tourism: The Medical Tourism Index 2022