Unveiling the Magnificent Mile: Exploring the Shopping and Entertainment Hub of Chicago
Chicago, known for its stunning architecture and vibrant culture, is home to one of the most iconic shopping destinations in the United States – the Magnificent Mile. Located on Michigan Avenue in the heart of the city, this bustling strip is a magnet for both locals and tourists who seek unparalleled shopping, dining, and entertainment experiences.
Stretching over a mile in length, the Magnificent Mile showcases an impressive array of high-end retail stores, luxury boutiques, and department stores. From internationally recognized brands like Gucci, Louis Vuitton, and Burberry to local Chicago favorites such as Akira and Oak Street, there is something to cater to every taste and style.
But the Magnificent Mile is not just about luxury shopping. The street also boasts a wide variety of specialty shops that cater to niche interests and tastes. Fashion enthusiasts can find unique designer labels and one-of-a-kind pieces in boutiques like Ikram and Blake. Art lovers can explore galleries and studios that showcase breathtaking sculptures, paintings, and photography. And for those looking for a bit of indulgence, there are plenty of gourmet food stores and chocolatiers that offer delectable treats to satisfy any craving.
Beyond its shopping scene, the Magnificent Mile is a hub of entertainment and cultural attractions. Theater aficionados can catch a show at one of the beautiful historic theaters along the avenue, such as the Chicago Theatre or the Broadway Playhouse. Music lovers can enjoy live performances at venues like the House of Blues or the Chicago Symphony Orchestra. And for those seeking a taste of Chicago's rich history, the Magnificent Mile is also home to several iconic landmarks, including the Tribune Tower and the historic Water Tower.
When it comes to dining, the Magnificent Mile is a food lover's paradise. From upscale fine dining establishments to casual eateries and charming sidewalk cafes, there is a vast array of culinary options to choose from. Whether you're in the mood for a classic deep-dish pizza from renowned pizzerias like Giordano's or Lou Malnati's, or you prefer to indulge in international flavors at upscale restaurants like Spiaggia or Maple & Ash, the choices are endless and sure to satisfy every palate.
As you explore the Magnificent Mile, you'll be greeted by a symphony of sights, sounds, and energy that perfectly encapsulates the bustling spirit of Chicago. The iconic landmarks, the stunning architecture, the stylish shoppers, and the lively street performers all contribute to the unique atmosphere that makes this avenue so special.
Visiting the Magnificent Mile is not just about shopping or dining; it's an experience that captures the essence of Chicago. Whether you're a fashionista searching for the latest trends, a foodie eager to indulge in culinary delights, or a culture enthusiast seeking entertainment and history, this vibrant hub has something for everyone.
So, if you find yourself in the Windy City, make sure to carve out some time to explore the Magnificent Mile. Immerse yourself in the bustling energy, indulge in retail therapy, savor delicious cuisine, and discover the magic that makes this famous stretch of Chicago truly magnificent.
Unveiling the Magnificent Mile: Exploring the Shopping and Entertainment Hub of Chicago
1. Unveiling the Magnificent Mile: Discovering Chicago's Premier Shopping and Entertainment Destination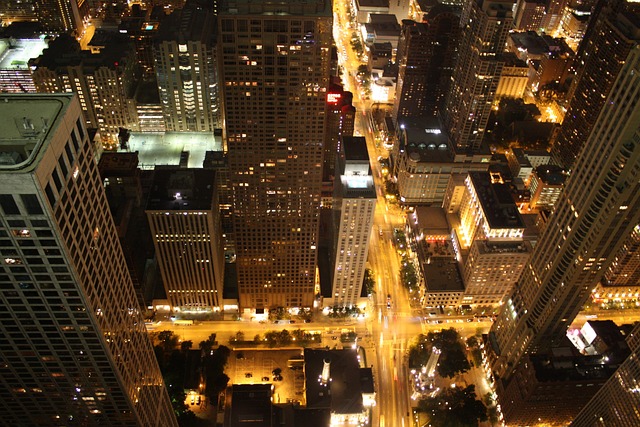 Unveiling the Magnificent Mile: Exploring the Shopping and Entertainment Hub of Chicago is an exhilarating journey into the heart of one of the world's most iconic urban destinations, showcasing a bustling and vibrant ecosystem of shopping and entertainment that has captivated locals and tourists alike for decades. #MagnificentMile
2. Exploring the Heart of Chicago: Uncovering the Wonders of the Magnificent Mile
Unveiling the Magnificent Mile: Exploring the Shopping and Entertainment Hub of Chicago is an exhilarating adventure through one of the most iconic destinations in the city. Located on Michigan Avenue, this vibrant stretch of land boasts a myriad of high-end retail stores, trendy boutiques, exquisite dining options, and captivating entertainment venues that leave both locals and tourists awe-inspired. From the luxurious flagship stores of renowned fashion brands to charming specialty shops offering unique treasures, the Magnificent Mile caters to every shopaholic's dream. As you immerse yourself in this shopping extravaganza, the bustling energy of the city envelops you, making the experience all the more exhilarating. Furthermore, the Magnificent Mile is not just limited to shopping; it also offers a multitude of entertainment options to suit every taste. From live performances at renowned theaters to art exhibitions at prestigious galleries, this vibrant hub ensures there is never a dull moment. The street showcases the vivacity and cultural richness of Chicago, making it a must-visit destination for anyone seeking an unforgettable experience. So, journey through the Magnificent Mile and let its splendor captivate your senses, leaving you with memories that last a lifetime. #ExploreMagnificentMile
3. Chicago's Retail Extravaganza: A Journey into the Magnificent Mile's Shopping and Entertainment Paradise
Unveiling the Magnificent Mile: Exploring the Shopping and Entertainment Hub of Chicago takes us on an exhilarating journey through one of the most iconic and vibrant destinations in the Windy City. Nestled in the heart of downtown Chicago, the Magnificent Mile is a bustling stretch of luxury boutiques, flagship stores, charming shops, renowned department stores, and curated shopping experiences that captivate locals and tourists alike. From the gleaming storefronts along Michigan Avenue to the hidden gems tucked away in the neighboring streets, this magnificent district offers a mesmerizing blend of fashion, accessories, home décor, beauty, and culinary delights.
Dubbed as a retail extravaganza, Chicago's Magnificent Mile effortlessly merges the worlds of shopping and entertainment, offering visitors an all-encompassing experience that goes beyond the mere act of purchasing. This retail paradise plays host to a myriad of world-class dining establishments, lively bars, breathtaking theaters, and captivating cultural landmarks. As you stroll along the mile-long stretch, the tantalizing aroma of freshly brewed coffee wafts through the air, blending harmoniously with the buzz of conversations, spirited laughter, and the occasional performance by talented street artists.
With its towering skyscrapers and architectural marvels, the Magnificent Mile stands as a testament to urban sophistication and elegance, creating an enchanting backdrop as you embark on your shopping odyssey. From renowned fashion powerhouses like Gucci, Louis Vuitton, and Burberry to celebrated department stores like Macy's and Neiman Marcus, this retail haven caters to every taste and budget, making it a must-visit destination for fashion enthusiasts and trendsetters from around the world.
Beyond the realm of high-end designer stores, the Magnificent Mile proudly showcases a diverse array of local boutiques and specialty retailers that highlight Chicago's vibrant entrepreneurial spirit. From unique handmade jewelry to one-of-a-kind home décor items, these independent stores offer a refreshing break from mainstream shopping, providing an opportunity to bring home a slice of Chicago's distinct charm.
But the wonders of the Magnificent Mile do not stop at retail therapy alone. This shopping and entertainment mecca is also home to some of the city's most captivating cultural landmarks. The historic Water Tower, an iconic symbol of resilience and strength that survived the Great Chicago Fire of 1871, stands tall amid the modern landscape, reminding visitors of the city's rich history. Meanwhile, the renowned Chicago Theater stands as a timeless masterpiece, dazzling audiences with its stunning marquee and hosting memorable performances that have left a lasting impact on the city's cultural fabric.
#ChicagoShoppingParadise
4. Unlocking the Charms of the Magnificent Mile: Delving into Chicago's Ultimate Shopping and Leisure Haven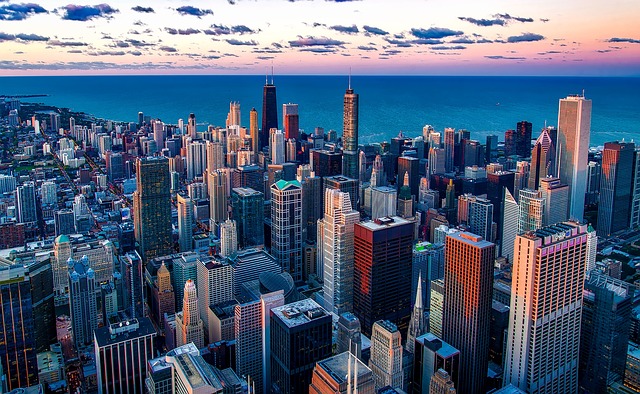 Unveiling the Magnificent Mile: Exploring the Shopping and Entertainment Hub of Chicago takes us on a magnificent journey through the bustling streets of this vibrant city, where we unravel the secrets of one of the world's most iconic shopping and entertainment destinations. #MagnificentMile #Chicago
From luxury fashion boutiques to renowned department stores, the Magnificent Mile offers a shopping paradise for all fashion enthusiasts. As we delve into its myriad of high-end retailers such as Gucci, Louis Vuitton, Tiffany & Co., and Nordstrom, we witness the epitome of elegance and class. The mile-long stretch showcases an impressive array of international and national brands, fulfilling every shopper's desires and leaving them awe-inspired by the sheer opulence that permeates this renowned hub of luxury. #FashionParadise #LuxuryBrands
However, the Magnificent Mile is not merely limited to fashionistas; it captivates all visitors with its multifaceted allure. Boasting an amalgamation of world-class restaurants, charming cafes, and chic bars, this haven of leisure allows one to indulge in culinary delights and savor a myriad of diverse flavors. From traditional Chicago deep-dish pizzas to exquisite fine dining experiences, the Magnificent Mile offers a gastronomic adventure that leaves taste buds satiated and palates satisfied. #CulinaryDelights #GastronomicAdventure
Beyond the realms of fashion and food, the Magnificent Mile also caters to those seeking enchanting cultural experiences. Showcasing iconic landmarks such as the historic Water Tower, the Wrigley Building, and the John Hancock Center, the streets are adorned with architectural marvels that honor Chicago's rich heritage. The cultural scene is further elevated by the presence of renowned theaters like the Broadway Playhouse, ensuring visitors can immerse themselves in world-class performances that leave them awe-struck by the immense talent on display. #CulturalExperiences #ArchitecturalMarvels
The Magnificent Mile is not just an ideal spot for tourists; it is a beloved haven for locals as well. With its bustling atmosphere and myriad of entertainment options, the mile-long stretch offers an escape from the daily grind, allowing Chicagoans to immerse themselves in a hub of leisure and delight. Whether it's attending captivating events at the Navy Pier, indulging in retail therapy at the iconic Water Tower Place, or taking a leisurely stroll along the picturesque Chicago Riverwalk, residents of the city find solace in the offerings of this vibrant enclave. #LocalFavorit
In , Unlocking the Charms of the Magnificent Mile: Delving into Chicago's Ultimate Shopping and Leisure Haven reveals an enthralling world filled with luxury, culinary delights, cultural experiences, and a rich tapestry of entertainment options that captivate both locals and tourists alike. The Magnificent Mile pulsates with an energy and vibrancy that is truly unrivaled, leaving visitors in awe of its grandeur and longing for more. Explore this iconic shopping and entertainment hub, and be prepared to be swept away by its unparalleled charms. #TheMagnificentMileUnveiled
5. A Shopper's Paradise: Diving into the Vibrant World of Chicago's Magnificent Mile
Unveiling the Magnificent Mile: Exploring the Shopping and Entertainment Hub of Chicago
As one strolls along the bustling and opulent stretch of Michigan Avenue in downtown Chicago, a sensory feast awaits, inviting locals and tourists alike to indulge in the vibrant world of the Magnificent Mile. Spanning approximately 13 blocks, this iconic thoroughfare captivates visitors with its grand architectural wonders, luxurious designer boutiques, high-end department stores, and an array of world-class dining options. From the majestic Water Tower Place to the legendary John Hancock Center, the Magnificent Mile showcases the epitome of urban sophistication, making it a must-visit destination for anyone seeking an unforgettable shopping and entertainment experience. Whether wandering through the glittering window displays of globally renowned fashion houses or relishing in the latest theatrical performances at historic theaters, the Magnificent Mile pulses with an intoxicating energy that celebrates the spirit of Chicago and its unyielding dedication to elegance and style. #ChicagoMagnificentMile
A Shopper's Paradise: Diving into the Vibrant World of Chicago's Magnificent Mile
Within the expanse of Chicago's Magnificent Mile lies a haven for avid shoppers, encompassing an unrivaled assortment of boutiques and flagship stores representing some of the most renowned brands in the world. From fashion enthusiasts seeking the latest trends to discerning collectors in pursuit of unique treasures, this mecca of retail offers an unparalleled array of options to cater to diverse tastes and discerning preferences. The Magnificent Mile showcases an ensemble of luxury brands such as Gucci, Louis Vuitton, and Burberry, each beckoning patrons with their meticulously crafted displays and exclusive offerings. Moreover, the dynamic mix of high-end department stores like Neiman Marcus, Saks Fifth Avenue, and Bloomingdale's provides a one-stop-shopping experience, catering to the desires of a multitude of shoppers. Amidst this retail utopia, one can seamlessly transition from the allure of fashion to the world of technology and home décor, with flagship Apple and Crate & Barrel stores joining the ranks of sought-after destinations. Nestled among these retail giants, local boutiques and art galleries add a touch of authenticity and diversity to the tapestry of options available, allowing for the discovery of unique creations and locally crafted treasures. Beyond the realm of retail therapy, the Magnificent Mile is also home to a vibrant entertainment scene, boasting renowned theaters that stage captivating productions, further enhancing the allure of this thriving destination. #ChicagoShoppingParadise