Chicago, also known as the Windy City, is a vibrant and culturally rich metropolis that offers a plethora of attractions and delights for both residents and visitors alike. From its stunning architecture and iconic skyline to its world-class museums and bustling neighborhoods, Chicago truly has something for everyone.
One of the undeniable charms of Chicago is its stunning architecture. Whether you're strolling along the Magnificent Mile or exploring the Loop, you'll be treated to a visual feast of historic buildings and modern skyscrapers. The city is renowned for its innovative architectural styles, with gems like the iconic Willis Tower (formerly known as the Sears Tower) and the famous Chicago Water Tower. Architecture enthusiasts will also appreciate the genius of Frank Lloyd Wright, who left his mark on the city with notable structures like Robie House and Unity Temple.
But Chicago's charm extends beyond its architectural wonders. The city is a cultural melting pot, brimming with diverse neighborhoods that each have their own unique character and charm. From the lively hipster haven of Wicker Park to the historic charm of Old Town, there's a neighborhood to suit every taste. Each area has its own distinct personality, offering a glimpse into the city's rich cultural heritage.
For art lovers, a visit to Chicago would be incomplete without a stop at the Art Institute of Chicago. Located in Grant Park, this renowned museum houses an extensive collection of artworks from around the world, including masterpieces by Vincent van Gogh, Pablo Picasso, and Grant Wood's iconic "American Gothic." The museum also hosts rotating exhibitions that showcase a wide range of artistic styles and mediums, ensuring there's always something new to discover.
If you're a food enthusiast, prepare to be delighted by Chicago's culinary scene. The city is famous for its deep-dish pizza, a thick and cheesy delight that has become synonymous with Chicago cuisine. Whether you prefer classic Italian joints like Lou Malnati's or more contemporary options like Pequod's, biting into a slice of Chicago-style pizza is an experience that must not be missed. But Chicago's food scene goes far beyond pizza. The city boasts a vibrant dining scene with a wide range of options, from upscale Michelin-starred restaurants to casual neighborhood eateries serving up international flavors.
No visit to Chicago would be complete without taking in some of the city's iconic cultural events. In the summer, the city comes alive with music festivals such as Lollapalooza, which brings together some of the biggest names in the music industry. The Taste of Chicago, another beloved event, allows visitors to indulge in delicious food from various vendors while enjoying live music performances. And during the winter, Chicagoans and tourists can lace up their skates and glide along the ice at the famous McCormick Tribune Ice Rink in Millennium Park, surrounded by the city's dazzling holiday decorations.
In , Chicago has much to offer those who seek vibrant neighborhoods and cultural delights. From its stunning architecture and world-class museums to its diverse neighborhoods and delectable cuisine, the Windy City is a treasure trove of experiences waiting to be unveiled. Whether you're a history buff, an art lover, a foodie, or someone just looking to enjoy the unique charms of this incredible city, Chicago is sure to leave an indelible mark that will keep you coming back for more.
Vibrant Neighborhoods and Cultural Delights: Unveiling the Charms of Chicago
Vibrant neighborhoods and cultural delights showcased: Discovering the charms of Chicago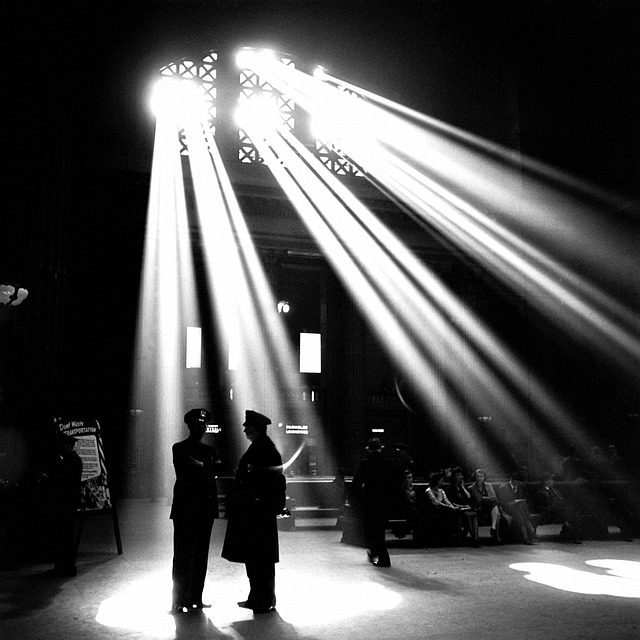 Vibrant neighborhoods and cultural delights: Unveiling the Charms of Chicago
When it comes to vibrant neighborhoods and cultural delights, Chicago sweeps visitors off their feet with an astonishing array of experiences that showcase the true essence of this magnificent city. From the trendy and artistic enclaves of Wicker Park and Logan Square to the bustling and diverse streets of Chinatown and Little Italy, Chicago's neighborhoods are a true melting pot of cultures, bringing together people from all walks of life. Each neighborhood boasts its own unique character and charm, offering visitors an authentic taste of Chicago's rich heritage and vibrant atmosphere. Walking through the streets, one can't help but be drawn to the vibrant colors, bustling local markets, and mouthwatering aromas that fill the air. The energy and liveliness of Chicago's neighborhoods are infectious, making it impossible to resist the lure of exploration and discovery around every corner. Whether it's getting lost in the lively crowds of The Loop or indulging in the artistic wonders of Pilsen, Chicago's neighborhoods never fail to captivate and enchant both locals and tourists alike. With countless galleries, theaters, museums, and music venues, cultural delights are plentiful in the Windy City. The world-renowned Art Institute of Chicago houses a vast collection of masterpieces, while the Chicago Symphony Orchestra takes visitors on a melodic journey with its fabulous performances. Those seeking a taste of the vibrant music scene can lose themselves in the rhythm and beats of blues, jazz, and house music, which are deeply rooted in the city's cultural heritage. Chicago's cuisine is another cultural delight not to be missed, with its tantalizing array of flavors and influences from around the world. Deep-dish pizza, Chicago-style hot dogs, and the delectable Garrett Popcorn are just a few of the culinary delights that await food enthusiasts in the city. Embracing the warmth and multiculturalism of its neighborhoods, Chicago invites visitors to immerse themselves in the city's vibrant tapestry of cultures, arts, and flavors, making every moment an unforgettable experience. #ExploreChicago
Exploring Chicago's vibrant neighborhoods and cultural delights
Exploring Chicago's vibrant neighborhoods and cultural delights unravels an enchanting tapestry of diverse experiences that captivate and allure visitors from all walks of life. Whether strolling through the magnificent downtown area with its iconic skyscrapers and renowned landmarks like Millennium Park and the Art Institute of Chicago, or venturing into the heart of the city's neighborhoods like Wicker Park, Lincoln Park, or Pilsen, one is destined to encounter a collection of cultural charms that are as rich and diverse as the city's history itself. From vibrant street art and local galleries that showcase unparalleled talent, to the tantalizing aromas and flavors wafting through the air from beloved eateries and gourmet food festivals, Chicago is an absolute treasure trove of cultural delights that never ceases to amaze and inspire.
Unveiling the charms of Chicago: A captivating journey through vibrant neighborhoods and cultural wonders
Chicago, known as the Windy City, is a captivating destination that unveils an array of charms through its vibrant neighborhoods and cultural wonders, enticing travelers from all corners of the globe to embark on an unforgettable journey of exploration and discovery. From the eclectic streets of Wicker Park to the lively scenes of Lincoln Park, Chicago's neighborhoods buzz with an infectious energy, showcasing a melting pot of cultures, cuisines, and creativity. The captivating aroma of deep-dish pizza wafting through the air in Little Italy entices food enthusiasts to indulge in a culinary adventure, while the vibrant murals adorning the walls of Pilsen transport art enthusiasts to a vibrant wonderland of colors and creativity. #CharmingChicago
Chicago's vibrant neighborhoods and cultural treasures uncovered: Embarking on an enchanting voyage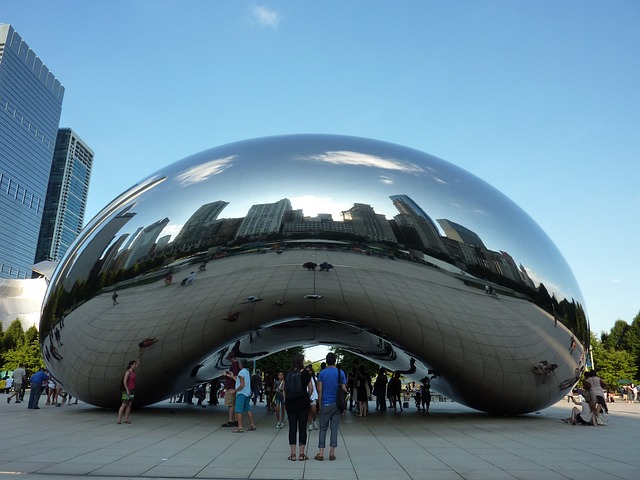 Chicago, a city known for its architectural wonders and stunning skyline, is also home to a plethora of vibrant neighborhoods and cultural delights that never cease to amaze. Unveiling the charms of this mesmerizing metropolis takes you on an enchanting voyage, unveiling a tapestry of diverse communities where the pulse of art, music, and cuisine reverberates continuously. From the bustling streets of Wicker Park, where local artists thrive and cutting-edge galleries adorn every corner, to the historic richness of Pilsen, a neighborhood teeming with colorful murals and Mexican heritage, Chicago showcases its eclectic spirit in every nook and cranny. Moving northwards, the lively vibes of Lincoln Park greet you with its tree-lined streets and upscale boutiques, while Logan Square appeals to those in search of bohemian flair and a thriving nightlife scene. Hashtag #ExploreChicago to uncover the city's hidden gems, where cultural treasures await at every turn, beckoning you to immerse yourself in the vibrant tapestry that is Chicago.
Revealing the hidden enchantments of Chicago: Vibrant neighborhoods and cultural delights unveiled
Revealing the hidden enchantments of Chicago, one is astounded by the captivating vibrancy of its neighborhoods and the plethora of cultural delights that await exploration. From the distinct character of Lincoln Park to the electric ambiance of Wicker Park, each neighborhood exudes its unique charm and offers a myriad of thrilling experiences for both locals and visitors alike.
#ChicagoCharms